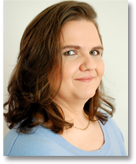 Christy M. DeMelfi
ISLN: 918594523
Practice Areas:
Corporate Law(15%)
Commercial Law(10%)
Contracts(15%)
Bankruptcy Chapter 13(10%)
Consumer Bankruptcy(50%)
As a dedicated Garden City and Nassau County Bankruptcy lawyer, Christy M. DeMelfi, strives to provide her clients with top quality professional advice while empathizing with their unique financial situation. Her goal is to put client's mind at ease during this stressful period of their life, not to add to their problems.
Christy is a solo practitioner, so all clients deal directly with her. It is her philosophy, that every client should have a relationship with his or her attorney. As such, even as support staff grows, Christy will remain active and accessible to all clients.
By being a solo practitioner, Christy is able to develop and maintain close client relationships and ensure each person is given the respect and dignity he or she deserves. As a young and energetic attorney, she is breaking the standard mold of "impersonal and cold" service and will ensure all clients are treated as individuals with unique problems.
Attorney DeMelfi believe in treating all people with respect, courtesy and empathy. Her ability to sympathize with clients, yet fight hard for their rights is her greatest strength. A close second is her love of a good argument and her inability to be intimidated.
The Law Office of Christy M. DeMelfi focuses on areas of law that interact with the business world and financial matters. The practice focuses on bankruptcy, corporate and commercial law and other transactional matters. These focuses allow Christy to utilize her entire educational background, both in law and business. My business knowledge and understanding of finance and "numbers" has proven invaluable to her while assisting people through debt negotiation and bankruptcy.
Contact the Law Office of Christy M. DeMelfi today if you need superior, cost-efficient legal services within the following areas:
If you or someone you know needs the assistance of an experienced Bankruptcy lawyer, call Christy M. DeMelfi today or use the contact form provided on this site to schedule a free consultation.
Admitted: 2007
New York 2007
Connecticut 2007
Pennsylvania 2008
New Jersey 2007
U.S. District Court, Eastern District of New York 2007
U.S. District Court, Southern District of New York 2007
U.S. Tax Court 2008
U.S. District Court, District of New Jersey 2009
U.S. District Court, Middle District of Pennsylvania
Law School: Hofstra University, J.D.
Member:
Columbian Lawyers Association of Nassau County
Nassau County Bar Association
Born: